It was only when I opened my notebook to start taking notes at Smashing conference this week (post coming soon!) that I realised I hadn't written up my favourite talks from The Story last month. They were ALL my favourite really, but this post would be a bit long if I included all of them.
Kati London
Data = personalities, relationships and emotions
Kati showed us a spider plant from the art & technology project Botanicalls - you put a sensor in your plant pot and the plant will ring you up and leave a voicemail in its gruff Scottish voice telling you when it needs watering.
Once you've done so it will ring you up again to thank you in an extremely happy voice, because they didn't want it to be like you only ever hear from this plant when it wants something.
I've never heard a plant sound so happy. I wish I could put one of these in my cat.
Anyway, I think they should team up with this Rainy Pot that Alex linked up the other day.
The other main takeaway I wrote in big letters in my notes for this talk was:
GOV.DATA DOESN'T HAVE TO BE BORING!
As evidenced by Kati's other projects, including brilliant things I can't find links to like cities talking to us, maps with neighbourhoods that grow and shrink with pride or shame in their crime stats, and bikes that show how happy they are to be used.
Matthew Plummer-Fernandez
I'm loving how 3D printing is taking off in art & fashion.
Digital Natives
At The Story I became a huge fan of Matthew Plummer-Fernandez's spiky 3D printed watering cans and bowls that very much remind me of many of United Nude's shoes (who also use a lot of 3D printing). I would buy these! (The art AND the shoes).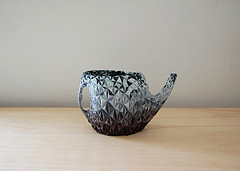 Photo © Matthew Plummer-Fernandez, CC BY-NC-SA 2.0.
Venus of Google
The Venus of Google reminds me of Jenn Schiffer's AMAZING var.t project about making art with computers and serves as a reminder to DO MORE THINGS. Playing with Jenn's Codepens is an easier place to start than harnessing the power of Google and writing image comparison algorithms to produce my own, anyway.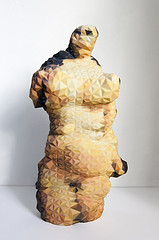 Photo © Matthew Plummer-Fernandez, CC BY-NC-SA 2.0.
sekuMoi Mecy & Smooth Operator
My favourite piece of his was not because of what it looked like but because .. well, because the inspiration behind the piece are thirty-seven kinds of weird about the perception of their brand and experience1, and because even heavily distorted the image is iconic: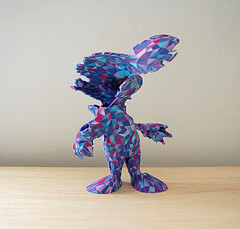 Photo © Matthew Plummer-Fernandez, CC BY-NC-SA 2.0.
Matthew talked about the copyright and piracy implications of getting this made up at one of the online printers. The question he had to keep asking himself as he tweaked the design was:
How much do I need to un-Mickey it?
It turns out that this is how much you need to un-Mickey something before IP regulations aren't enforced - and that Disney even tweak the design every so often to keep the whole character in copyright..!
This led to a FASCINATING discussion of using 3D printing as a visual encryption tool which I am not going to disclose here as the NSA is probably watching. Sssshh!
I can thoroughly recommend having a browse around Matthew's other work. (Needs JavaScript on to view the images, though). There's more on Matthew's Flickr, too.
More
I wrote up some more notes about other talks on Flickr: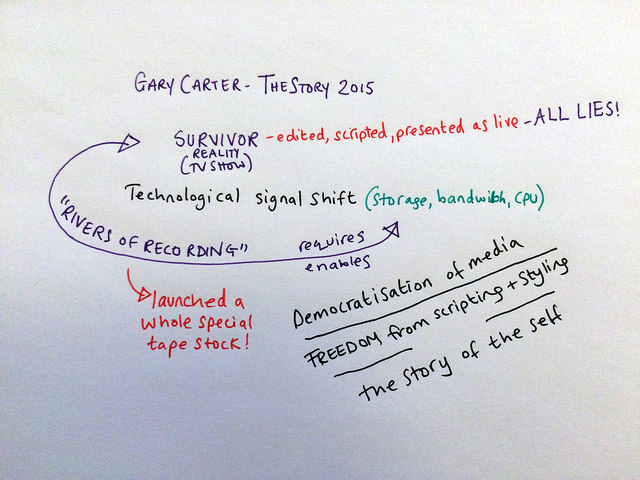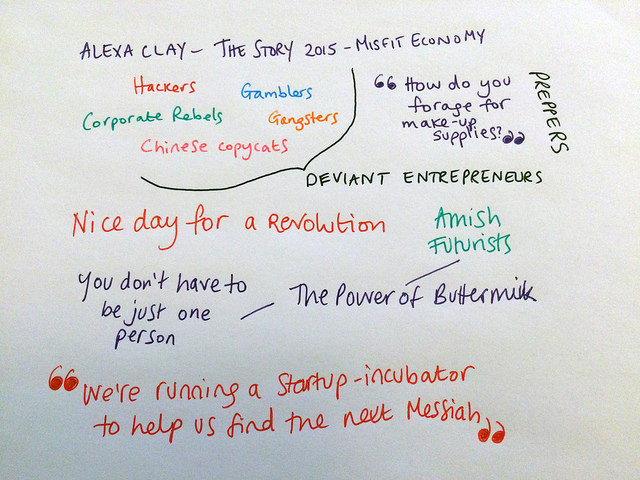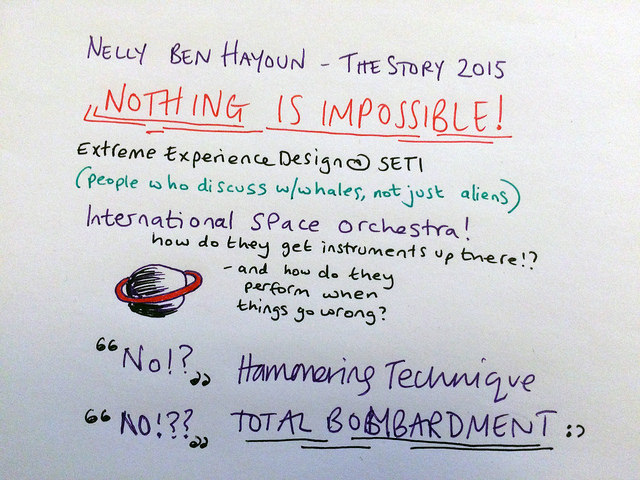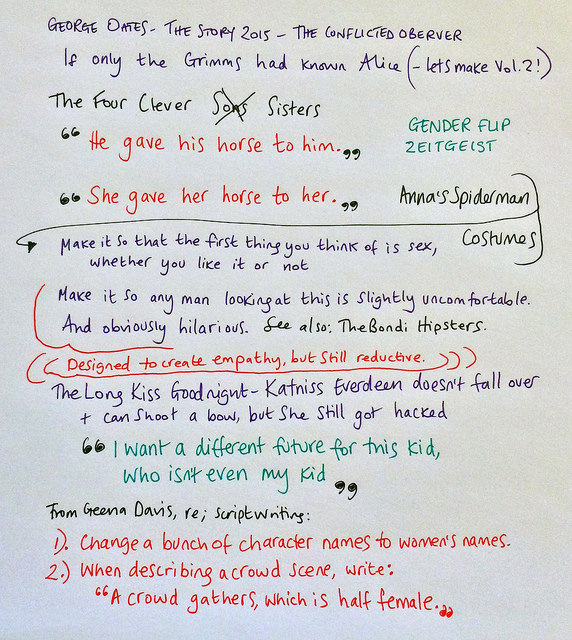 You can probably tell that George Oates said the most that I really understood and that taught me more about how to make my way in the world. But I think that's a whole other post. (Update: George's write-up of her talk, The Conflicted Observer).
Chat @knotnicky.
---
1: As I learned from Melinda's 'Disney Driven Development' talk at Futurelearn Talks. Here's (Melinda presenting DDD: Disney Driven Development at Electromagnetic Field last year). It was full of fascinating super-insider info about the Magic Kingdom, and this IP madness just confirms it again. (My own weird Disney fact: Walt may have been born in Mojácar, a town I visit often since my Dad moved there fifteen years ago. SPOOKY, eh! You can also see from that article how Disney are, even the Guardian couldn't get a decent image..)